????????????????????????????????????????????????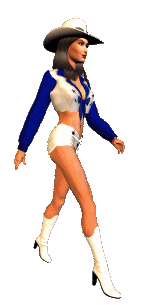 186,000
MKA, Richmond Theatrette, Melbourne 2016
186, 000 explored the unpredicatable and shifting manner of queer experience, queer temporalities, and the repeated act of identity disclosure, in a way that was at once gentle, familiar, and exceptional. A group of queer performers repeated a choreographed performance loop that changed with each repetition: outlaws to a timeline and expectation. The performance built a delicate, liminal space for the performers to enact everyday queer experience in an extraordinary setting and as a form of coming out: the performers and the work took up and made new space, to be witnessed and acknowledged by an audience. 
A call out was initially made inviting young  (18 – 25)  queer, lesbian, bisexual and questioning women to participate in a series of workshops with a focus on lesbian visibility and a working space that was queer, feminist and safe. The group's involvement in the project required them to disclose their sexual and gender identity – an act of generosity and risk from a diverse range of performers and initial strangers that would be repeated, expanded and change over their time together. These workshops were intimate, silly, therapeutic, and a space for sharing skills and ideas, and lived experience. Over the timeframe of a year and half, the group and project experienced change in varied ways. The project no longer focused on lesbian visibility but on the contributors individual experiences. The result was a work that documents the groups contribution to the project and the atmosphere that emerged through a shared time and space with community- performed by members of the initial group with verbatim text and devised choreography and additional audio and video recording by other artists involved.
"Radically soft…these artists do something courageous with each moment they spend before us." Arts Hub
"An important exploration of queer experience." The Age
"A femme fantasia…a life-affirming show." The Australian
"Thoroughly original…quite remarkable." Arts Review
"This is theatre that will move mountains in you." Theatre Unzipped 
Created by: Shamita Sivabalan, Trelawney Edgar, Harvey Zielinski, Ruby Donohoe, Shoshannah Oks, Mill O'Sullivan, Emily Jayne Robinson, Lucy Hotchin, Dana Berber, Kerith Manderson-Galvin
Lead Artist: Kerith Manderson-Galvin
Performance Co-Director: Cara Dinley
Performed by: Harvey Zielinski, Shamita Sivabalan, Trelawney Edgar, Kerith Manderson-Galvin
Video contribution: Ruby Donohoe
Audio contribution: Lucy Hotchin, Dana Berber, Shoshannah Oks
Music: Jules Pascoe
Set Design: Soma Garner
Costume Design: Kerith Manderson-Galvin
Lighting Design: Darren Lever
Stage Management and Lighting Operator: Ayesha Harris-Westman
186, 000's development was supported by Women's Circus and City of Yarra and the presentation was supported by City of Yarra. Additional rehearsal space was provided by Knowledge Market.